Online Safety
Keeping Children Safe Online
E-safety is a priority of the safeguarding teams within the Trust, and with that in mind we have put together this e-safety section for parents and carers, containing information and links to resources produced by different organisations on a range of topics, from guides to different popular apps to information on keeping your details safe and private. When discussing safeguarding and children's Internet usage, the feedback we receive is that many parents are unaware of what their children are accessing online, what the latest apps are, and what tools they can use to help their children use the Internet safely.
E-safety, which covers online and Internet safety, is a crucial part of modern education. Schools have a remit not only to ensure good e-safety practice in school but also to deliver the education required to allow pupils and students to make critical judgements and keep themselves safe when using the Internet and communications technology when away from the school environment.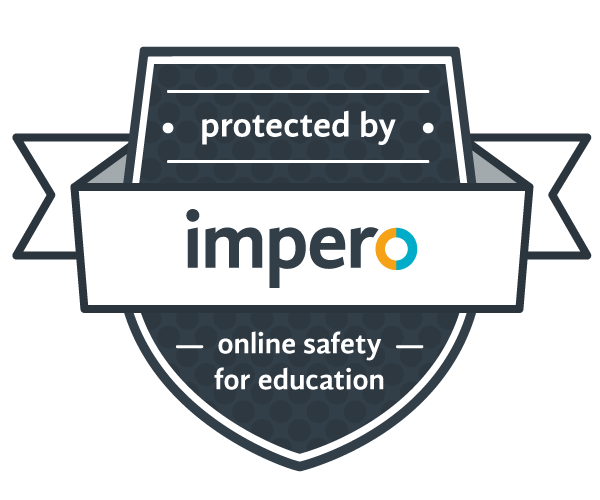 In school, as part of our commitment to protecting our students, we use Impero's products to help us provide a rich, yet safe, digital learning environment for our students in line with Ofsted's recommended approach. The software's intelligent monitoring features provide an additional layer of protection on top of a standard firewall, and allow us to provide much more protection than traditional basic filtering, while allowing young people to learn how to navigate the online world safely and assess risk for themselves. Keyword detection and real-time monoritoring by the software, our teachers and our specialised IT staff help us identify vulnerable students, viewing anything that has been flagged within the wider context of a student's behaviour, and high level filtering and content blocking help to ensure material deemed inappropriate is not accessible.