Careers | Student Area
Bramcote College wants you to have a successful future! To achieve this, you will take part in the activities listed in our careers programme below during your time with us. Click on the links below to see our full careers programme and your careers journey at Bramcote College. Further down the page you can also explore different job roles and the job market.
Careers Learning Journey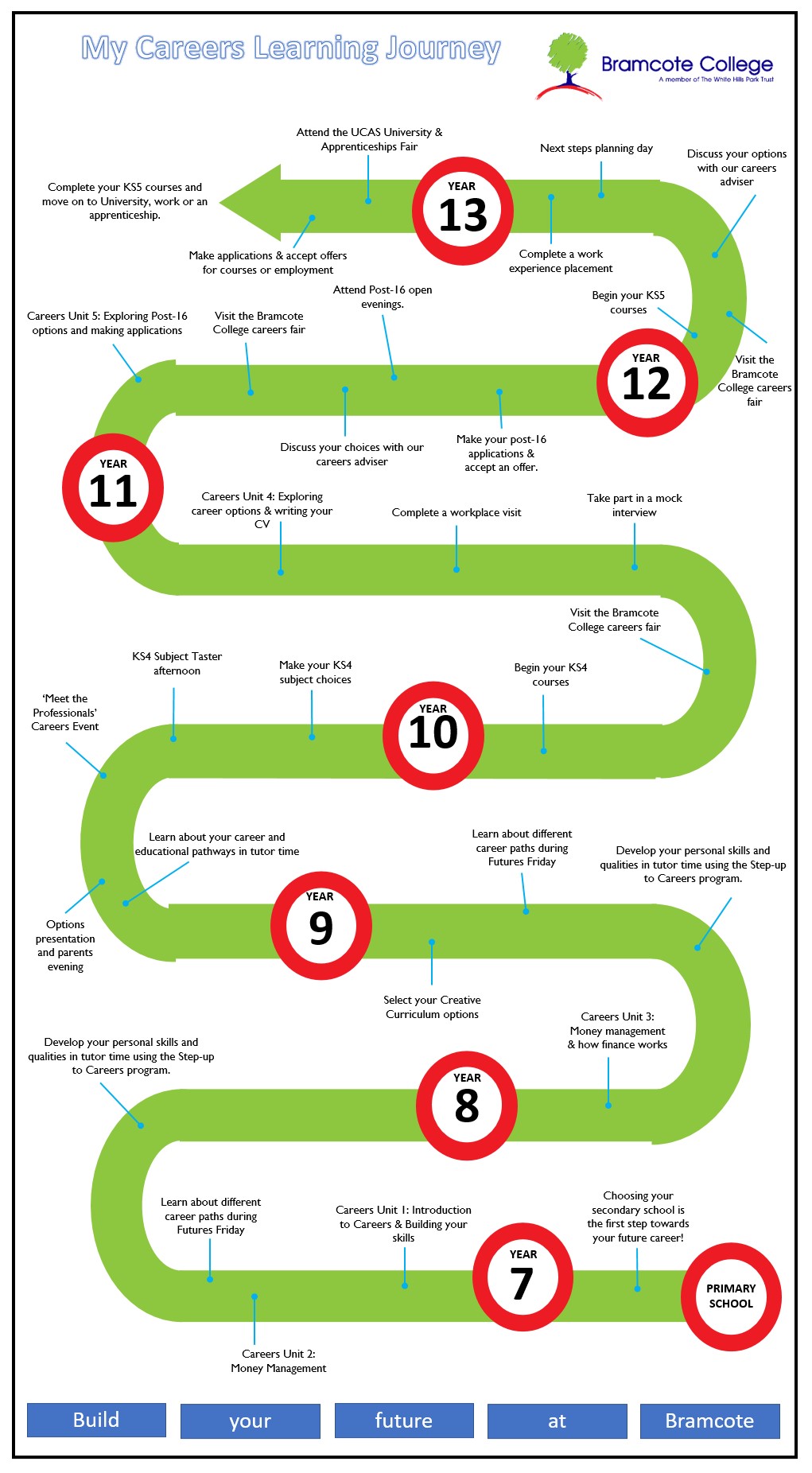 GCSE Options

GCSE options information
Start careers platform


Login to Start
Careers Map
Labour Market Information
Find out about courses and pathways
Where can I study locally when I finish Year 11?



Build your strengths and skills
Start careers platform

Contact school's Careers Leader
Please feel free to contact our Careers Team - Jenny Read and Maria Whiteley on This email address is being protected from spambots. You need JavaScript enabled to view it. or by phoning school on 01159168900.