Bramcote College Careers Hub
Jump to:
• Measuring and Assessing our Careers Programme • Meet the Team • Careers Programme Details •
• Skillsometer and Careerometer • Calendar Events • Important Links and Websites •
• Careers Advice • Virtual Careers Library • Further and Higher Education Links •
As part of their education at the White Hills Park Trust students are entitled to a programme of careers education, information, advice and guidance to help them make decisions that will support them in developing a successful career. View the attachments below to discover what those entitlements are:
Measuring and Assessing our Careers Programme
Meet the Team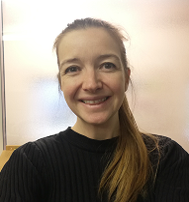 Vicky Barnett | Careers and Personal Development Leader
Monique Loobey | Careers Advisor, Careers Torch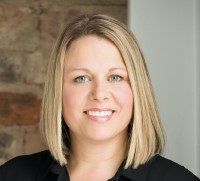 Zoe Hendricks | Careers Advisor, Ideas4careers
Careers Programme
Every child at Bramcote College will have a dedicated PSHE and Citizenship lesson once a week. As part of this programme of learning they will study half a term of careers education every year from 7 – 11.
Year 7
| | | | |
| --- | --- | --- | --- |
| Year 7 Careers Lesson Topics | Learning Objectives | PSHE Associaltion Core Themes | Gatsby Benchmark |
| Smart Targets Action Points Lesson | To be able to identify different types of SMART Targets and goals To understand the usefulness of action planning To be able to plan and take action to move forward | Living in the wider World | 4. Linking Curriculum Learning To Careers |
| Finding Careers Information | To know where to look for careers information To be able to select suitable sources of careers information that are fit for purpose | Living in the wider World | 4. Linking Curriculum Learning To Careers |
| Career Management | To be able to identify different types of goals To understand the usefulness of target setting to help achieve goals To be able to plan and take action to move forward | Living in the wider World | 4. Linking Curriculum Learning To Careers |
| Character Traits and Skills | To be able to describe your personal qualities and dispositions To feel positive about yourselves To understand what skills are and to recognise those that you possess | Living in the wider World | 4. Linking Curriculum Learning To Careers |
| Personal Skills & Qualities | Students will be able to identify their personal and social skills. Students will understand how these link to their career dreams and aspirations. Students will understand the employability skills employers are looking for | Living in the wider World | 4. Linking Curriculum Learning To Careers |
| Careers and your Future - c | To understand the meaning of the word career To be aware of how careers education can help you plan for the future Recognise the limitations of making career choices based on 'dream' ideas To be aware of what considerations are involved in making realistic choices | Health & Wellbeing | 4. Linking Curriculum Learning To Careers |
| Transition Point in Your life -c | Describe how people's feelings change during stages of transition Describe your feelings during times you have experienced transitions Identify ways of coping with transition points and how you would apply them to future times of change in your life | Relationships | 4. Linking Curriculum Learning To Careers |
Skillsometer and Careerometer
Skillsometer can help you discover what jobs you might like to do in the future. You will be presented with a series of statements. Select the emoji that shows how you feel about each statement. You will be given suggestions of jobs linked to what you most enjoy doing.
Careerometer can be used to explore and compare key information about occupations, help you learn about different occupations and identify potential careers.
It provides access to a selection of UK headline data relating to pay, weekly hours of work and future employment prospects for different occupations, as well as description of the occupation.
Simply type in the title of the job you are interested in and the widget provides a series of options from which you can select the most relevant to you. You can then look up another two occupations and compare. You can also select 'display the UK average' and compare the information with the occupation you have selected.
Events
Autumn Term
All students to study careers in their PSHE and Citizenship curriculum time.
Year 11 students to have individual advice and guidance sessions with our qualified careers advisors.
Year 11 College applications open.
Spring Term
Year 11 Bramcote College 6th Form Interviews and Mock Interview practice
KS4 World of Work Day
Medical Mavericks
Girls into STEAM
Employable Me
Summer Term
Creative Industries Careers Day
Access All Areas: Alton Towers
Boys into Health Care
Inspiring Futures
Important Links and Websites
National Careers Service
nationalcareersservice.direct.gov.uk – This is the Government's hub for careers advice for people of all ages where you can find help with drafting letters, CVs, exploring your skills or seeking careers advice.
Apprenticeships
Guide to apprenticeships:
https://assets.publishing.service.gov.uk/government/uploads/system/uploads/attachment_data/file/699397/Guide-to-Apprenticeships_090418.pdf
A to Z of apprenticeships:
https://assets.publishing.service.gov.uk/government/uploads/system/uploads/attachment_data/file/699398/Apps_Framesworks-090418.pdf
Apply for an apprenticeship:
https://www.gov.uk/apply-apprenticeship – Find an apprenticeship in England.
www.apprenticeships.org.uk – the National Apprenticeship Service website provides general advice and information about apprenticeships. Also advertises current vacancies.
https://amazingapprenticeships.com/ – an excellent overview of apprenticeships, including vacancies, resources and advice on achieving your goals.
Other websites
https://kudos.cascaid.co.uk/#/ – discover new ideas, understand which careers best suit you and uncover how what they are learning in school links to future opportunities and their career destination
https://successatschool.org/ – gives clear and comprehensive information about a range of Career Zones (sectors), in an easy to access format. Students can create a profile to help to collate useful information. '60 second interviews' giving profile of professionals, provide a useful insight into specific careers.
http://www.how2become.com/ – offers detailed advice on how to access a range of sectors. Also offers the purchase of resources, compiled in conjunction with professionals working in these fields, designed to enable you to achieve your dream career or course.
www.plotr.co.uk – investigate careers, watch videos and get great advice, find out about employers and work experience opportunities in your area.
www.fasttomato.com – an interactive careers website to help with 'careers matching' programme to help with career choice (log in for a free guest pass).
www.careersbox.co.uk – video based job profile information and skills explorer tool.
www.icould.com – aims to help you to make the most of your potential by showing how others have used theirs, take the 'Buzz' personality profile quiz.
www.notgoingtouni.co.uk – opportunities that exist outside of university.
www.careersworld.co.uk – general & regional careers resource includes apprenticeship vacancies.
www.ucas.com – information about university courses on offer, also the Stamford test to help with ideas about subjects to study.
www.therussellgroup.ac.uk – represents 24 leading universities, source of careers information & advice including 'informed choices' a downloadable guide to making post 16 choices.
www.prospects.ac.uk – find out which areas you could access after a particular degree.
mycareerspringboard.org – Springboard is for students. It is divided into two main sections: the Career Test and the Career Exploration Tool. In tandem, these two interactive tools allow students to find some career inspiration and gain an insight into their different career options.
http://www.inspiringapprenticeships.co.uk – information and advice about local apprenticeships.
http://www.jobapplications.co.uk – this site has useful videos, demonstrating how to complete the online applications for many top companies in the UK, as well as providing detailed information on salaries and interviews. Applications forms can be printed off directly from this site.
Careers Advice
WHP believes that all students should receive the individual support they need to prepare themselves for their next steps into further learning, training or work. With today's young people entering a complex and competitive job market, this has never been more important. We're proud to be working closely with Ideas4Careers UK Ltd, an external and independent careers and employability skills training company, to deliver careers information, advice, guidance and employability skills support across the Trust.
Ideas4Careers is a Matrix Standard accredited company and recognised by the LEP (Local Enterprise Partnership) D2N2 as a high quality provider helping young people to develop their skills as part of the D2N2 Strategic Economic Plan. All advisers are members of the Career Development Institute (CDI).
It is a statutory duty (Education Act 2011) that all schools must provide impartial, external, careers advice and guidance for their students and Ofsted looks for evidence of this during its inspections. Through working with Ideas4Careers the Trust is meeting its statutory duty.
Ideas4Careers support includes advice and guidance on a face-to-face basis in a confidential setting. In addition those students identified as having additional needs and are likely to experience barriers to securing work, training or further learning after they leave school at 18 form part of a Support4Progression cohort who receive more intensive support. Following a careers meeting, students will receive a personalised Career Development Plan outlining the issues discussed and action points from qualified advisers. Ideas4Careers careers advisers will also be involved in parents' consultation evenings, options evenings, results days, careers fairs, employability events and assemblies.
Ideas4Careers advisers have many years' professional experience in helping young people to feel inspired and motivated about their future careers and we are confident that all students at Bramcote College will receive the support they need to aim high and achieve in their future careers.
Here are some of the endorsements Ideas4Careers have received this year from students ....
"I found the interview very helpful as it gave me an insight into what I am actually interested in."

"Discovering more about UCAS, the UCAS point system and how to find out more about universities helped a lot"

"I liked the advice on paid apprenticeships and names of shops to try to find a Saturday job"

"I liked the options that she has given me and it gave me more confidence overall"

"Everything was really helpful, I got to see entry requirements, was given plenty of websites and given loads of useful information I didn't know before. Carol was so friendly and helpful, I'm really glad I got to speak to her today"
Our Careers Advisor for 2020-21 is Zoe Hendricks.
For more information please contact Zoe Hendricks, Link Careers Adviser for WHP at Ideas4Careers, This email address is being protected from spambots. You need JavaScript enabled to view it. or contact Caryn Welch the Careers Manager for WHP, This email address is being protected from spambots. You need JavaScript enabled to view it.
Virtual Careers Library
Mrs Welch our Trust Librarian and Careers Manager regularly updates the Trust Virtual Careers Library.
This is a tool aimed at giving support to both students and parents/carers wishing to support their young people in their future planning.
By visiting the site you will find links to lots of websites and documents that will help you to plan for your future. The site is divided in to sections to help you navigate to the information you are looking for. These sites support work done in PSHE/Citizenship lessons.
You can find the Virtual Careers Library by clicking here
Further and Higher Education Links

Bramcote College Sixth Form

Derby College

Nottingham College

Bilborough Sixth Form College

The University of Nottingham

Nottingham Trent University

UCAS - The Universities and Colleges Admissions Service