Covid-19 Measures at Bramcote College
Our adaptations and response in line with current Department for Education and Public Health England guidance.
Last updated in January 2022.
Click on the image below to view our full Covid Response document (PDF)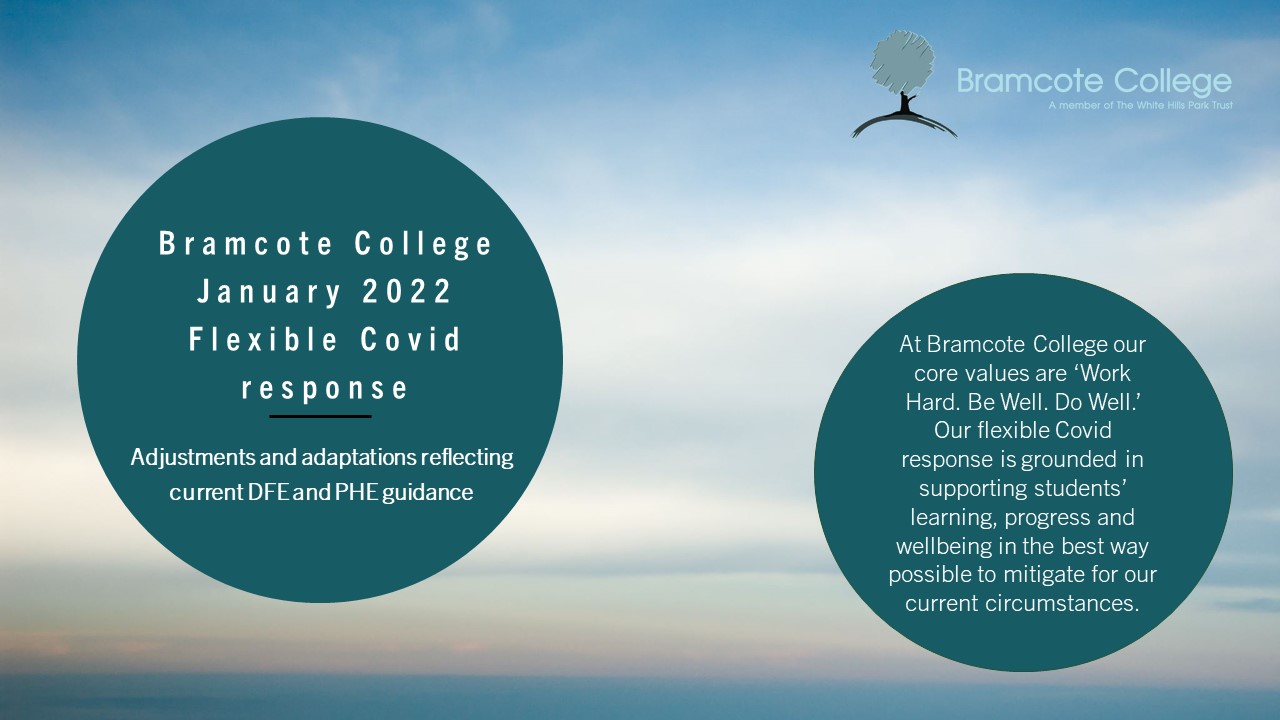 Learning from Home
Our Learning from Home page outlines the home learning support that we have put in place for students should they need to be away from school, whether this is due to self-isolation, if we find ourselves in a situation where a class or year group bubble may need to work from home, or if schools are closed nationally or locally to students.
Covid-19 Testing at Bramcote College
When it is required that we test pupils on site, we will follow a procedure as outlined in the video and images below (this may be slightly adapted in line with guidance at the time of testing)