The links below outline the home learning support that we have put in place for students should they need to be away from school, either due to self-isolation or if we find ourselves in a situation where a class or year group bubble may need to work from home.
If students are self-isolating at home then we still expect them to access their work online, as long as they are well enough and have the necessary technology available.
If students experience any problems accessing online resources, cannot login or have forgotten their password and cannot reset it etc, please email the Trust's IT Services department on This email address is being protected from spambots. You need JavaScript enabled to view it. and they will assist as soon as possible during working hours.

Century is an new, award winning online learning platform which covers English, Maths and Science at all levels, and creates personalised learning tasks for each student, challenging them to improve and refreshing other key areas.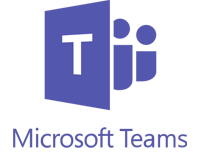 We are using Microsoft Teams to make students' work accessible both in school and at home. It is free, already linked to school email and Microsoft accounts, and compatible with most devices, including phones, tablets and computers.